Windows Collaboration Display by Sharp
Change how you communicate & collaborate while moving your organization towards a simpler, smarter office experience.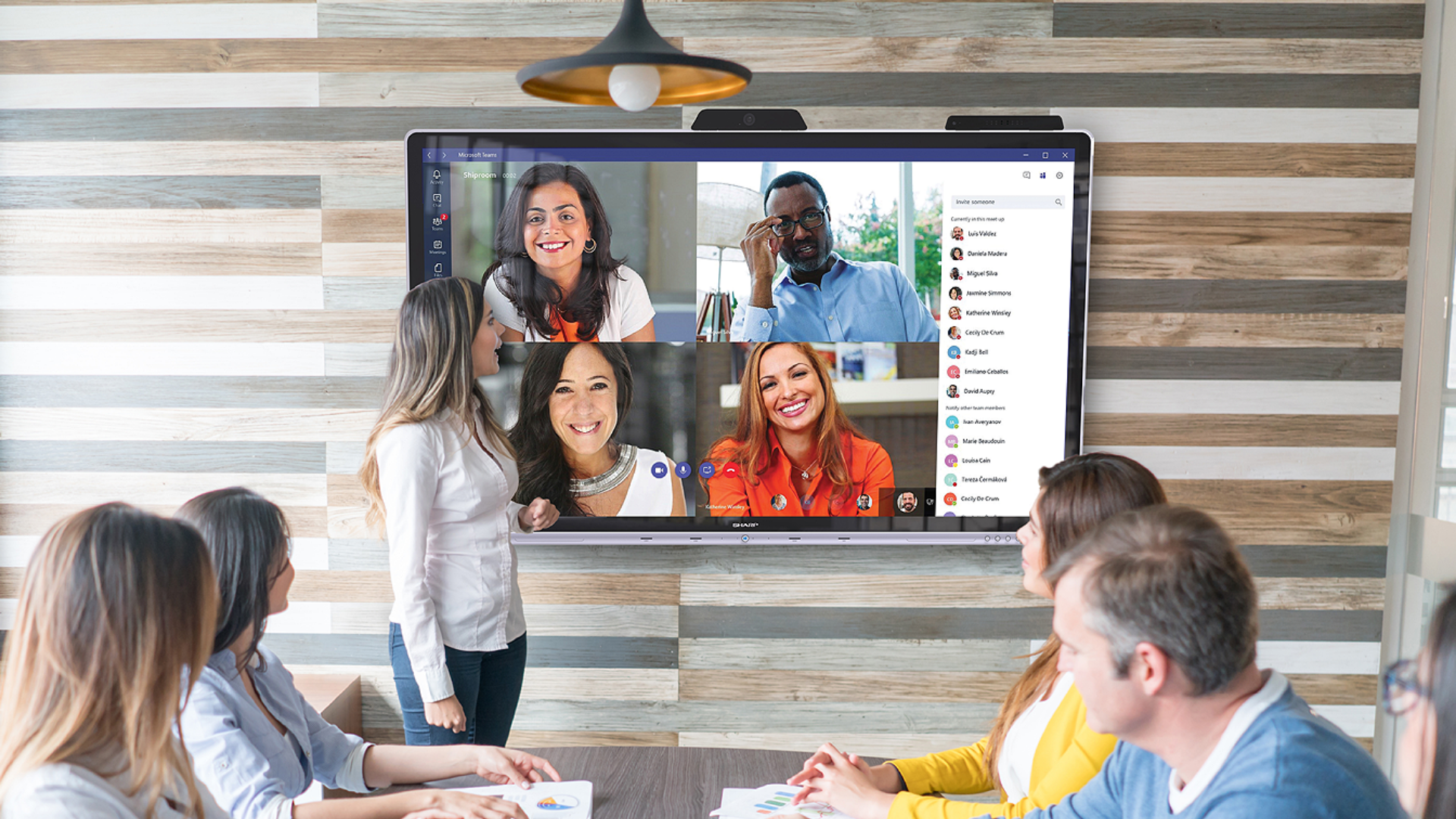 Productivity doesn't just depend on the time that we put in, but also on the quality of work we do - using the best possible tools.
For teamwork to be truly effective, people need to easily connect and share ideas and information in a comfortable environment - whether they are working in a meeting space, conference room or anywhere in the world.
The Windows Collaboration Display from Sharp is a next generation 4K Ultra HD 70" Class interactive display that enables better space utilization and more productive collaboration in meetings, boardrooms, training rooms, technical reviews and almost anywhere else.
Thanks to the Windows Collaboration display's Exceptional responsiveness and ease of use, it also:
Speeds-up collaboration

- users can work together immediately, with no training, which encourages more engagement and interactivity.

Builds confidence

- users feel more confident and willing to participate and present and share information.

Increases concentration

- users can focus on the delivery of content with no technical distractions.
With its 10-point Projected Capacitive (PCAP) touch technology and direct optical bonding, it provides a more accurate and natural Sharp Pen-on-Paper® experience.
Writing on-screen is just as quick and effortless as writing on a flipchart or whiteboard. By using either a finger or pen, notes and comments can be quickly added as simple text or by drawing freehand to highlight changes and annotate the information on-screen.
This means that, in boardroom presentations, you can quickly give the big picture overview, but also focus on key details to keep everyone engaged and "eyes up".
The Windows collaboration display comes with a Passive pen as standard.
Designed with a precise 2mm tip, this powerful and ergonomic stylus sits comfortably in the hand and enhances the Pen-on-Paper experience.
It is ideal for discussing complex technical information or graphics, such as architectural plans or engineering designs, where you need to review even the smallest details.
IoT Senors Assist in Creating the Perfect Meeting Environment
Creating a comfortable environment in your meeting rooms pays real dividends in terms of helping people concentrate and improving productivity.
The Windows collaboration display from Sharp has built-in sensors that can connect to the Microsoft Azure Digital Twins IoT platform, and other commercially available cloud and subscription services such as Sharp Synappx WorkSpaces as part of a smart building environment.