See Beyond CMYK - Live Demo
Posted on 24 March 2022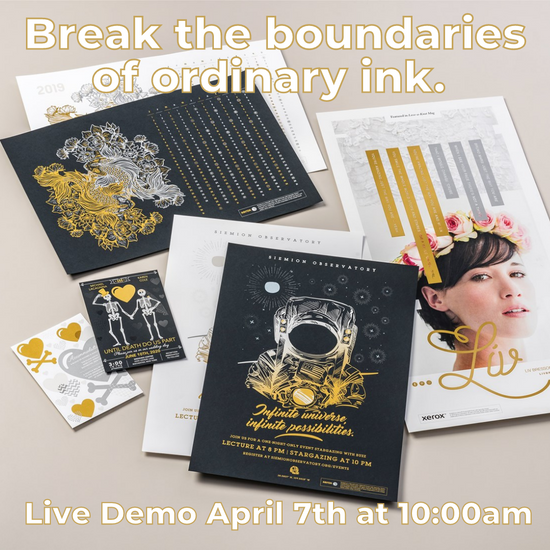 Dreams In. Prints Out. Welcome to the future of print - Beyond CMYK Specialty Dry Inks.
The time has come to chase new color horizons. Beyond the cliché and the passé. Beyond what's expected and into new realms of creative possibility.
Beyond CMYK lets you print like never before. In the fast-changing world of print, creativity is key.
Join our Live Demo on Thursday, April 7th at 10:00am to learn how extensive palette can enable your business to print materials that stand out and - better yet - drive profit.
Click here for event registration.